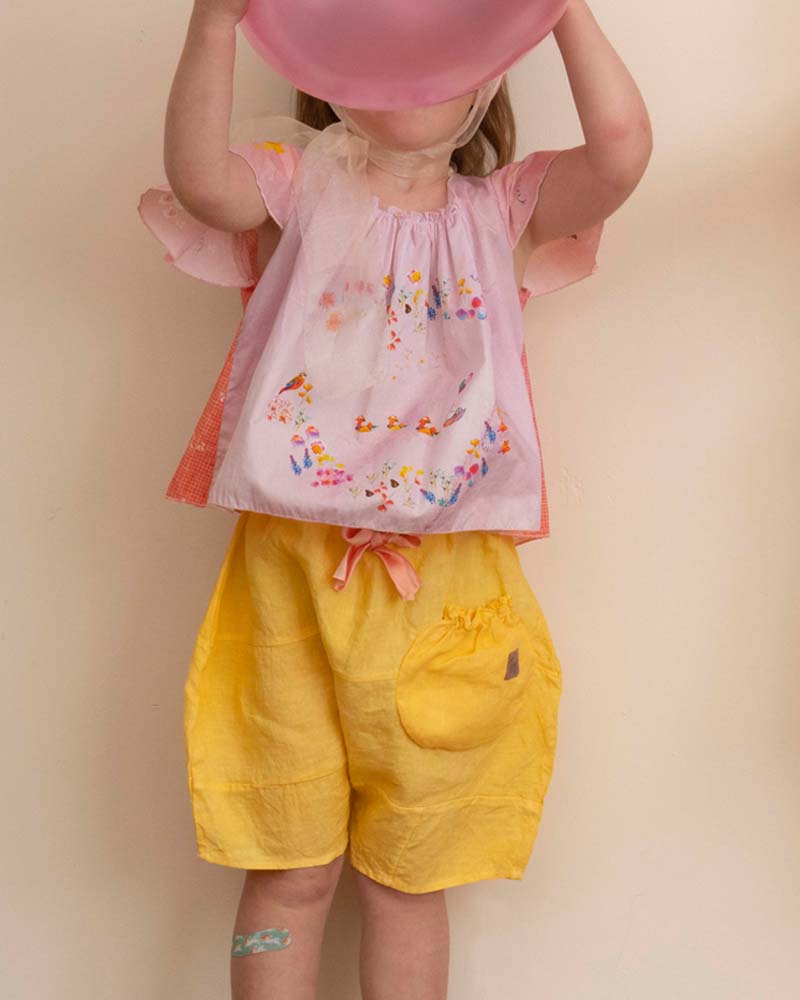 Bisou drop top
£69.00
100% fine, soft cotton.
Multi print swing top, hand-illustrated and engineered with back closure ties that sit just above a gently elasticated scoop. So cute and easy to wear,  it's great worn with shorts and just as good paired with a sweet skirt or cropped pants and plimsols. This charming top will stay on the shoulders even if the ties are left loose =)
Everyday luxury for the little ones.