DESIGNING CONSCIOUSLY:
It is our desire to one day become a B-corp organization and whilst we're still aways off, we are doing what we can, working towards achieving this goal.
We claim provenance in as many aspects as we possibly can within our reach. Our printers, the fabrics we use (cotton, linen, tencel) the knitters and the sample rooms we use to make our small batch production have all been authenticated. We have always produced in small batches to reduce waste and ease pressure on our environment. This combined with our collections designed for the slower pace of life and endured for years to come is the reason why we eschew sale seasons. We give a friends and family discount at Pop-up only, normally held at the beginning of the season. ( This year is a little different and we're holding our current one at the end of the season due to lockdown-Thanks, Covid! )
We consider our impact through the supply chain. Our knitters are home-makers who eke their living out at their alpaca farm in a rustic little place 20mins by dusty minibus from Cusco, Peru. I've sat in the garden with them doing my bit by rolling balls of cashmere and alpaca whilst they knit.
The packaging we use in sending orders out to our international buyers currently come in cellophane bags. Whilst we are not there yet it is at the very least biodegradable. We're looking at sustainable alternatives.
We don't use denim in our collections. Denim in particular go through many rounds of dye/wash. It's frightfully toxic to our environment and requires immense energy via machine and manual labour.
Our support. Our principal cause of choice is Client Earth because we know that they are achieving seismic change. Client Earth is an international cause , built of lawyers and environmentalists at heart who can bring about real change and influence better policy through the courts. We know our donation from our masks sold at Home Grown will contribute through real action. https://www.clientearth.org/. We are also supporting Thames Chase through our masks, a local community with the aim to regenerate landscape in its area.
Our attitude is as important as our product. We wholeheartedly believe confidence amongst others come from your choices that shape you and within you. We avoid being part of a tribe because tribes may be damaging. The idea of being part of 'the gang' doesn't interest us. It dilutes individuality, responsibility and negatively encourages judgement on others, for others to try to fit in and question their worth. Individuality allows you to explore within and beyond your boundaries as well as provide the space to find your own core values that will in time steer you towards dreams that are uniquely what you want.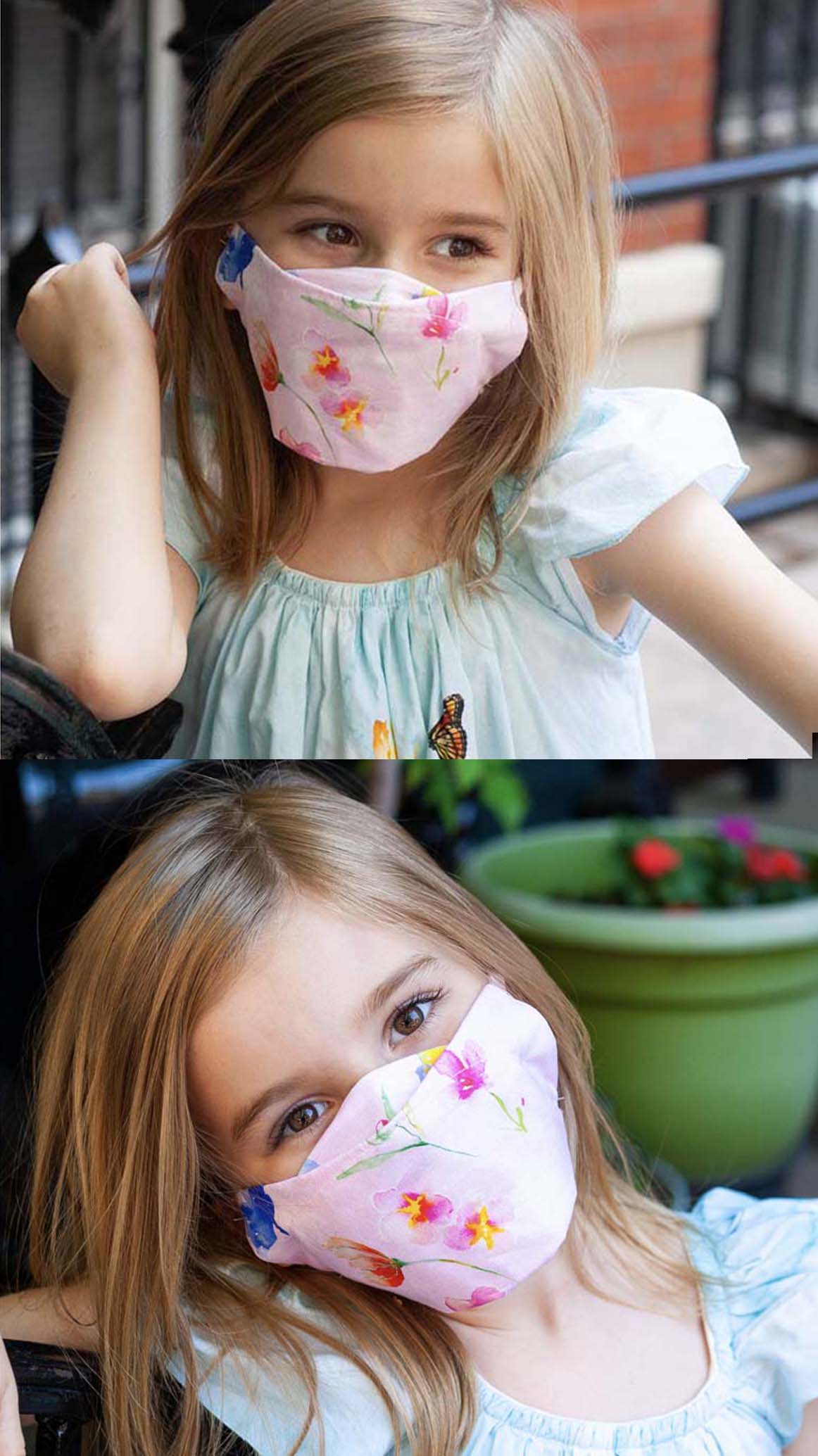 Who the Foggiest?
Approaching every collection with playful elegance, I Haven't the Foggiest is a London design brand full of poetry and celebration that touches the soul with unique hand illustrated paintings engineered with a cadence in every style and size from newborn to 10yrs
Inspiration:
The season's collection is inspired by a call for a safer world for our children to grow up in. Of hope and positivity, of carefree days surrounded by the strength and fragility of nature and the desire to be closer to our environment.
There is a sense of freedom from the way the brushstrokes were applied, the medium used, to the way the illustrations are depicted with a cadence giving a feeling of lightness and poetry and with a sense of gravitas in easy to wear styles.
Key colours:
The purity of colour, fresh and clean
Breezy, sparkling Summer meadows (Buttercup yellow, tonal peaches and the colours of faraway cities reflected in the sun ).
Fabrics:
Soft French cotton, Pure Irish linen and lightweight Italian cotton slub make up this season's fabrics. Easy to launder cool wash, air or tumble dry.
Print:
Water based non toxic dyes, permanent non fade, non allergy.
To effectively social distance and look out for our community we're advised to wear masks as a basic layer of protection. It has been scientifically proven that at the very minimum, a 2 layer mask should be worn when entering indoor space. Micro-droplets when talking, coughing and sneezing can travel up to 7-8m and will continue to drift for up to 20mins depending on size and activity before falling to the ground.
Wearing a reusable mask or non-plastic visor will reduce the velocity of our micro-droplets providing greater protection than not. It's the simplest activity we may engage in as our doctors, nurses and scientists work day and night to help bring us the care, medical aid, treatment and vaccines that we desperately need.
https://www.youtube.com/watch?time_continue=3&v=9qqHOKUXY5U&feature=emb_title P
Plse do consider wearing a non-plastic visor or reusable fabric mask. The Duke Study states that fabric masks reduce the spread of droplets at the same rate as a disposable paper surgical mask. Too many disposable masks are ending up in our rivers, our parks, our oceans, further increasing the friction our planet has to endure.
https://www.plasticpollutioncoalition.org/
We have 3 types of the most popular non-medical masks for adults, junior (8-15yrs) and the little ones (2-7yrs). Junior and little ones come under Child. Feel free to live chat us with child's age. The Cup and Pleat are 3 layers including an 800 thread count filter pocket. The Origami is a 4 layer mask. All three have passed the lighter test. They're durable, non-toxic, soft and based on feedback, extremely comfortable. We use high quality fabric and trim. The little ones wear them longer and each one is slightly different to the next which means your mask will be unique to you.
https://likefoggiest.com/product-category/masks/
BLACK LIVES MATTER .
We have an unwavering commitment to inclusivity. This and our sensitivity in response to current events make up the ethos of the brand. Our brand is designed to celebrate joy, freedom and happiness in childhood thus, it is designed for all regardless of gender, size and race.
As a community in the time of Covid, we have a duty to learn, listen, educate and support through action on racism. It is simply not enough for us to post a picture on Instagram and claim we have done our part. We at Foggiest will contribute through action. We have started by making a donation to https://www.naacp.org/
Thank you to our Front-liners. Coming soon.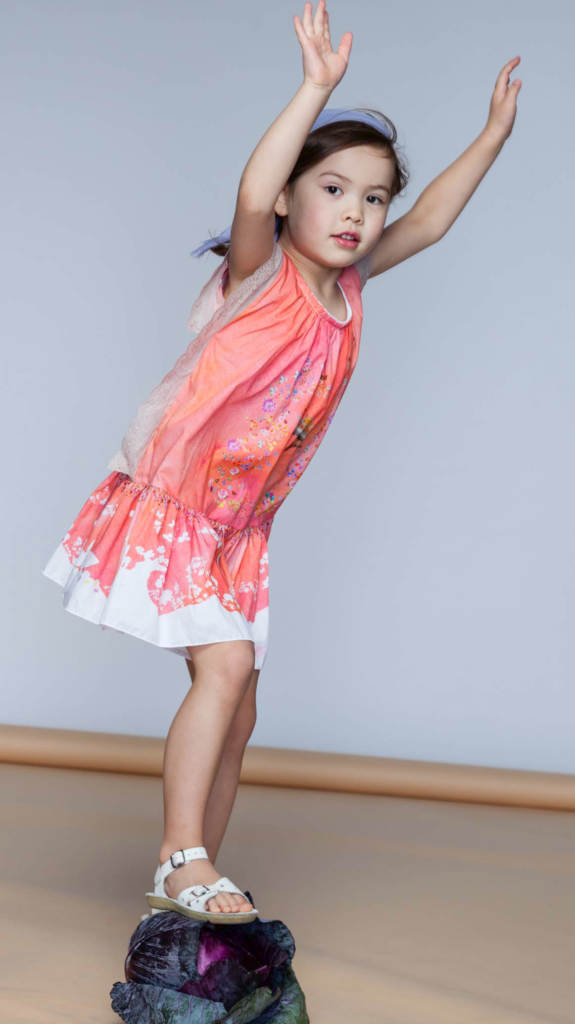 VIDEOSHOOT:
This season we worked with the wonderful Patrik Andersson, fashion photographer and director. From Sweden, Patrik came to New York in the 1990s and carved out a vibrant career photographing some of the best loved people in the world. From Ben Stiller to Karl Lagerfeld, Kate Moss, Kate Hudson, Joaquin Phoenix….the list goes on, in addition to working with Vogue, Vanity Fair, Calvin Klein. For more on Patrik, plse find him on
All videos were then edited by I Haven't the Foggiest with a little help from their gluten-free foodie friend who also put some welly into a bit of fancy videowork.
The look: The spirit of our collections truly  come alive and belong to the little ones that wear them for our campaigns. This is one of the reasons why we have so much passion in evolving our collections, hoping to capture and imbue some of this beautiful soul within our designs. We hope your little ones have as much joy wearing them as we do designing them.
In addition to our Spring/Summer collections, we hope to provide a constantly evolving platform of features, spotlights and highlights.
PHOTOGRAPHY
We have worked with the wonderful Eva Mueller from the beginning. Her sharp eye for capturing defined images in evocative and striking ways are just one of the few things that draw us to her. Originally from Germany and settling in New York in the 1990s, Eva has worked with many music celebrities, renowned fashion houses and high end magazines like Vogue. See her work at 
http://www.evamueller.com/fashion/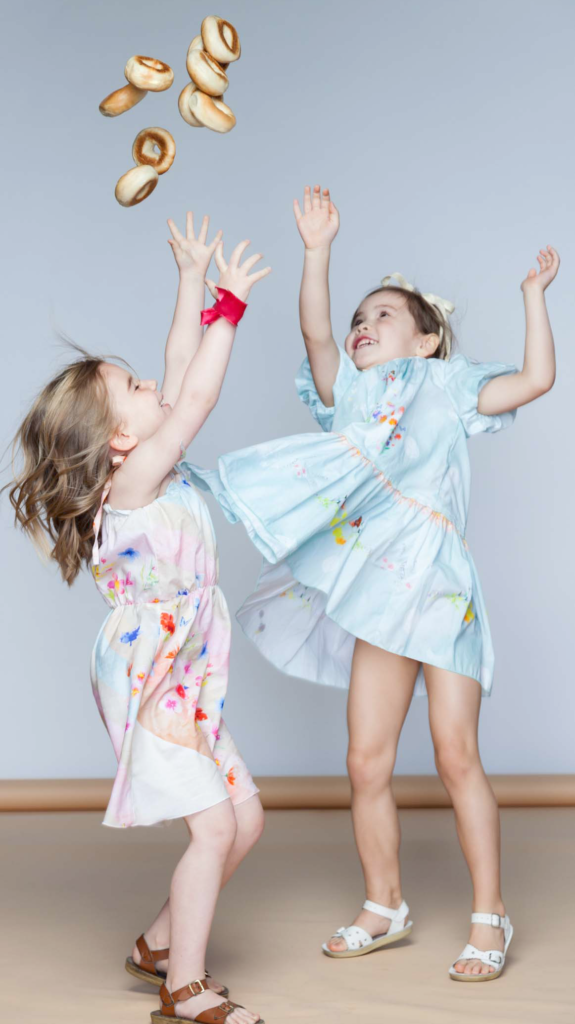 This year we are offering products from brands that share our ethos aligned with our mission to bring beautiful, charming products that are sustainably responsible and carefully considered for your little ones. We introduce you to Polochon et Cie playful mobile night lamps that may be used anywhere in the world from France. We also introduce LineaMamaBaby from Italy. Pure, natural and made especially for your little one's delicate skin. For the Fall, we have Lignenoire.e from Italy. their cool and kinda edgy cashmere gilet button downs in beautiful, hypnotic colours are a dream. A perfect compliment to the charm of our prints.