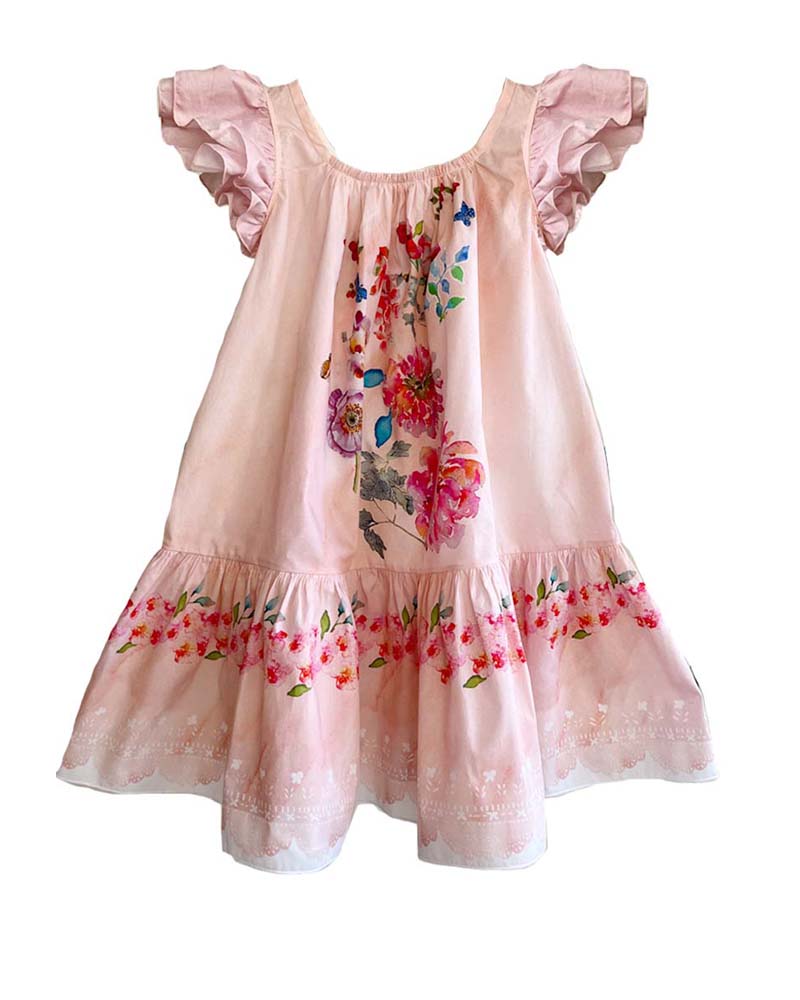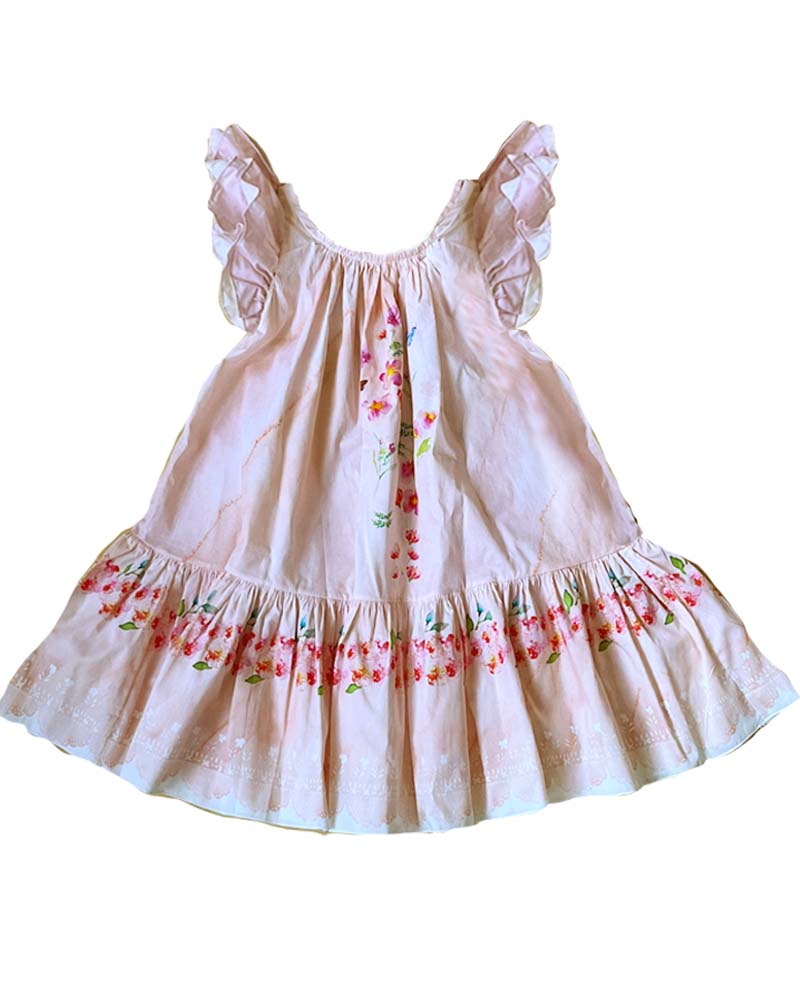 Gentili pinch dress
£134.00
100% fine, soft cotton.
Uniquely hand-illustrated print engineered across the front and back on a palette of pinkish hues and lace print detailing at the bottom edge will a good dollop of twirl to go through a whole day without stopping. Exploding double ruffle sleeves adds an additional showstopping feature to this very feminine dress.
Just so pretty, throw on and go. Keep on keep on twirling. No zippers, pulls or buttons to fumble here.
True to European size and fit.
Cool wash at 30 degrees and cool or air dry.